Welcome to Perfect Prog! The Ultimate ProgMetal Guide! Intelligent Music for Intelligent People
Monday, 02 May 2011


DREAM THEATER, THE BEST PROGRESSIVE BAND ON EARTH, ANNOUNCES: MIKE MANGUINI IS THEIR NEW DRUMMER!!! CONGRATULATIONS AND WE HOPE THE BEST!!


Message from John Petrucci
Added on 04-30-2011
"Welcome Mike Mangini!
Well, it's been a very exciting day for all of us in Dream Theater and we are happy to finally share the news that Mike Mangini is our new drummer! He is not only a beast of a player but an incredible person as well who truly and fully understands and values everything that we strive to be as a band. Thank you for being so patient and incredibly supportive to us throughout the years and especially over the last several months. Thank you for your faith in us and your immediate and practically across-the-board acceptance of Mike Mangini as our new drummer. Thank you for the positive words about the documentary and all of your passion and dedication. The movie is our gift and our invitation into something that would traditionally be very private and I appreciate everyone's sensitivity towards that. There's a lot of work to be done, so back to the studio. JM finished tracking bass today and Jordan is recording as I type. Things are real busy around here. Can't wait for everyone to hear the new music and to begin playing live with Mike!
God Bless,
John"

Friday, 29 April 2011
Tuesday, 19 April 2011
DarkWater – Where Stories End (2010) – Review by Logan Lee
Darkwater is another great reality of Scandinavian Prog scenario. They were formed in Sweden on 2003 and "where stories end" is their second full length album. I haven't heard their first album yet, but after hearing to this one you all may bet that this is going to be my next step.
Read more...
Tuesday, 05 April 2011
PerfectProg goes South (in Italy)
Interview with Daniele Liverani
from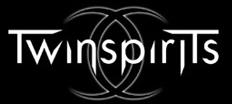 A few months ago I received the news of the latest Twinspirits release, their third album Legacy (see album review attached after this interview), and that they would perform live around Italy for a 15 dates promotion tour. Of course, I went checking the nearest place and it was on a city called Caserta a few miles before Naples, on the southern Italy.
The trip was already organized and I contacted, using the amazing tool called internet, the mind behind the band Daniele Liverani (Empty Tremor, Genius Rock Opera, Cosmics) to set an interview after the concert. Daniele quickly positive response was a great prelude for the interview itself. March 25th , the night of the concert arrived and I was there 2 hours before the show.
Last Updated ( Tuesday, 05 April 2011 )
Read more...
Tuesday, 05 April 2011
Twinspirits – Legacy (2011) – Review by Logan Lee
I got this album the night I performed the interview with Daniele Liverani at a night club/pub in Caserta/Italy and in order to be partial on this review I forced myself to start hearing it at least a week after the concert (to avoid influences from the interview and concert). The result was revealing: the album is great....
Read more...
<< Start
< Previous
1
2
3
4
5
6
7
8
9
10
Next >
End >>